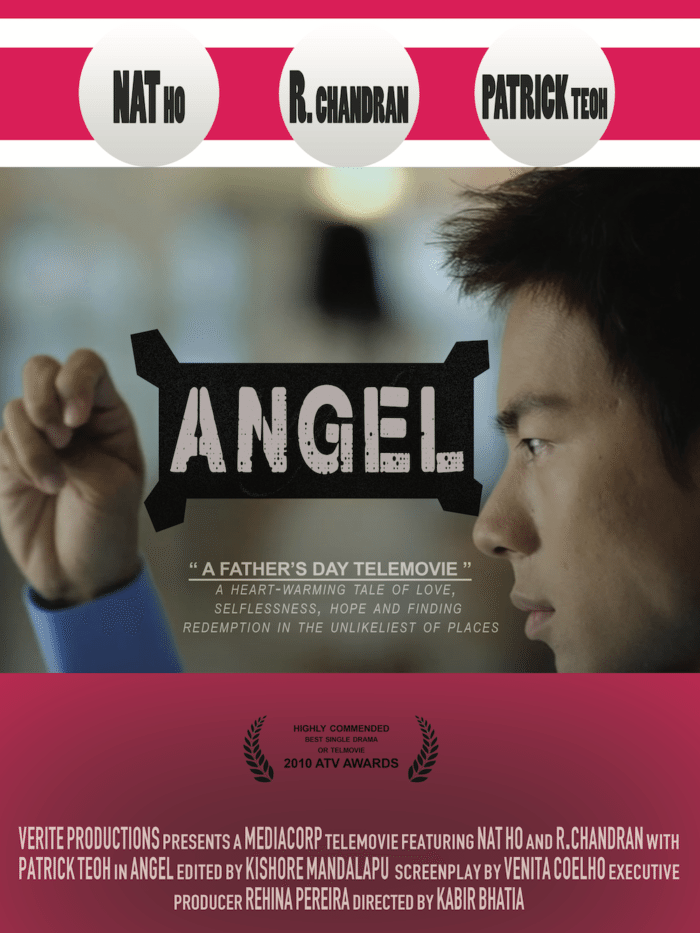 Overview
Angel is a heart-warming Father's Day special tale of love, selflessness, hope and finding redemption in the unlikeliest of places.
Nat Ho plays Jason, recently released from prison and desperate to start afresh. He comes home to find his life a complete mess and a father too ashamed of his only son. This Father's Day, Jason needs a miracle to win his dad back.
In a series of events that unfold over a single evening, Jason starts off by reluctantly helping Henry, an old man (played by R. Chandran) who is looking for an address and ends up finding his own salvation - in time to celebrate the most wonderful Father's Day with his own family.
Highly Commended for Best Single Drama or Telemovie, 2010 ATV awards
The cast of the series included Nat Ho, R, Chandran, Patrick Teoh and Randal Tan.